Street Art - Graffiti Jesus
March - April 2020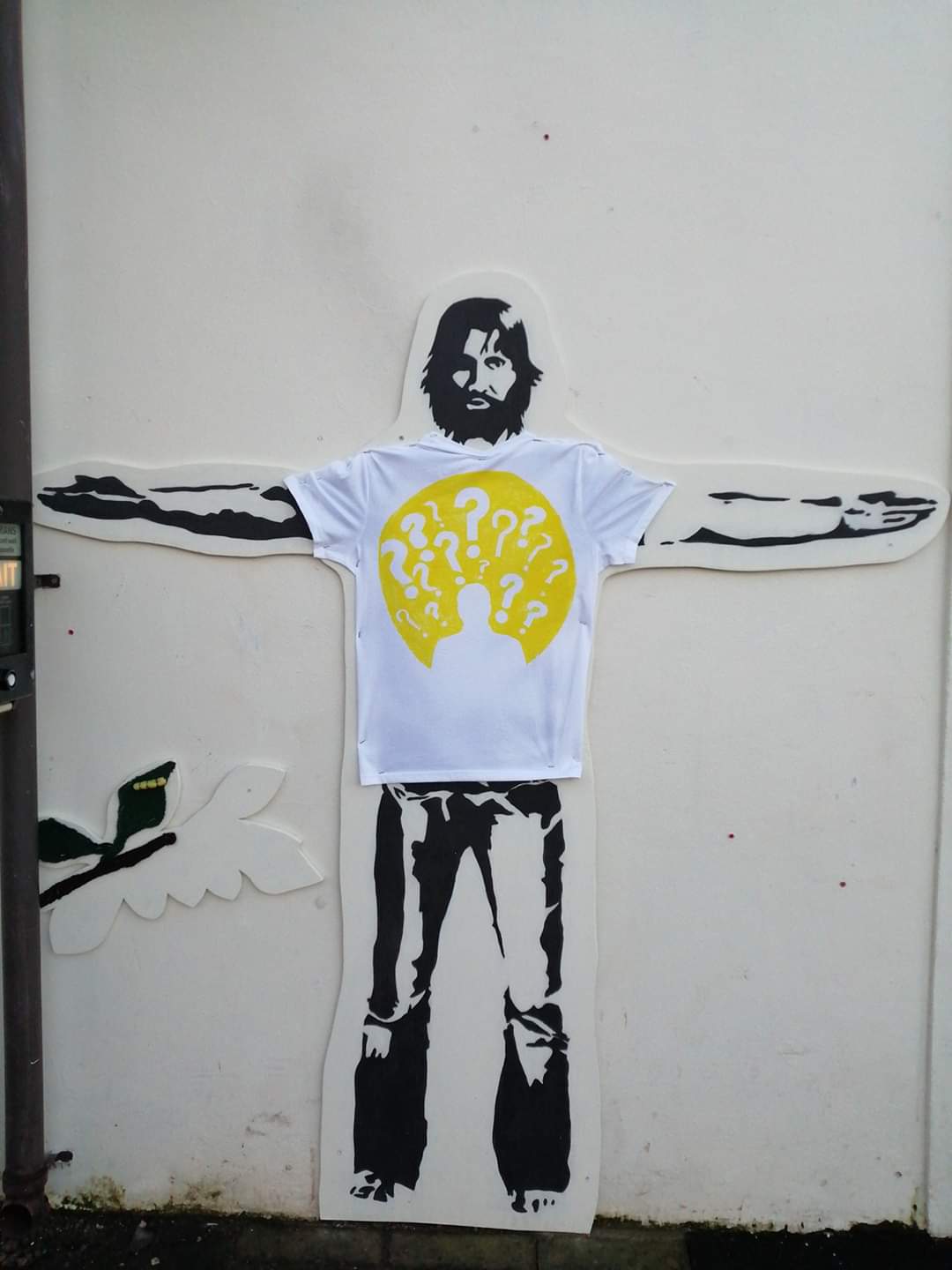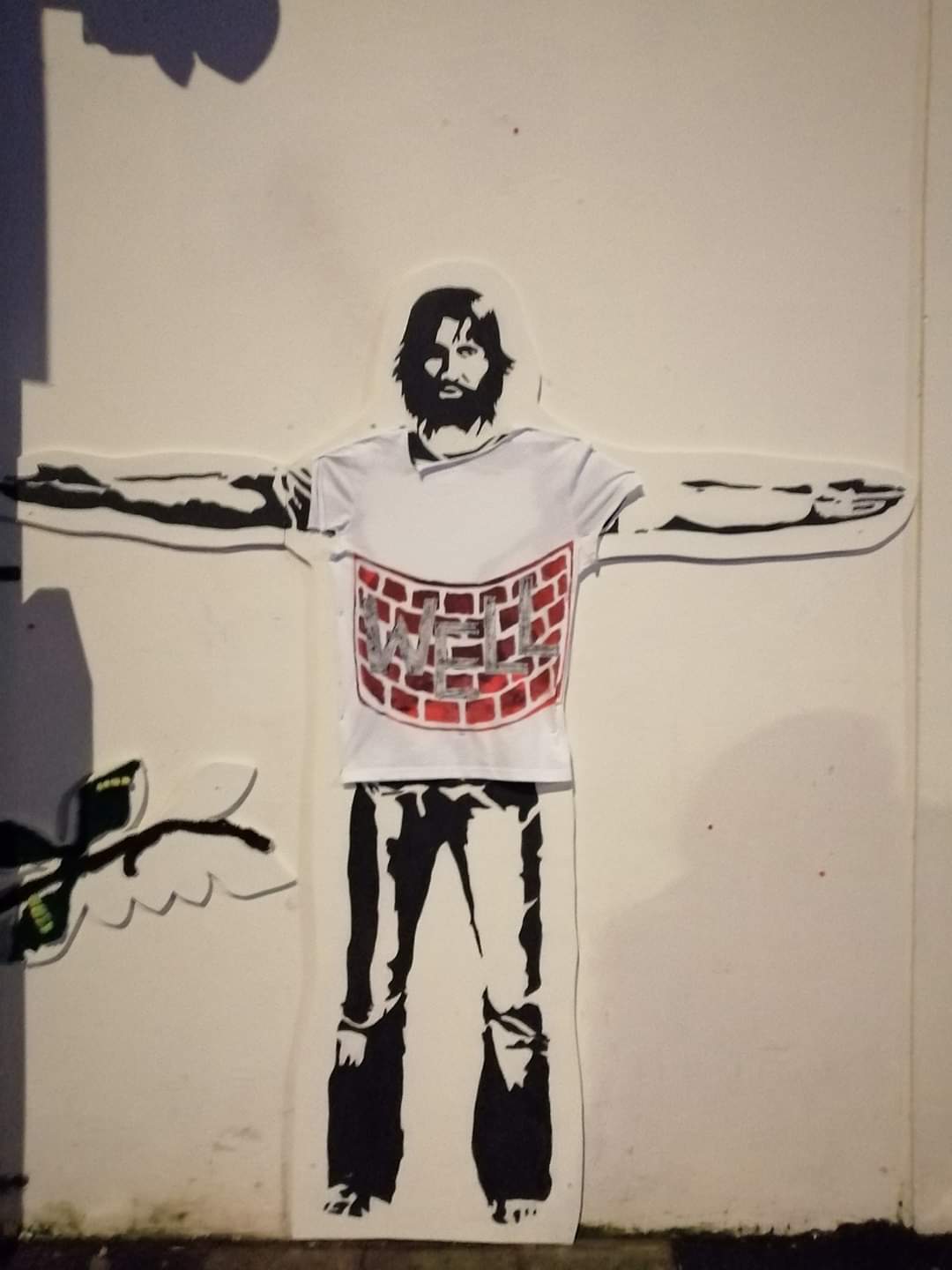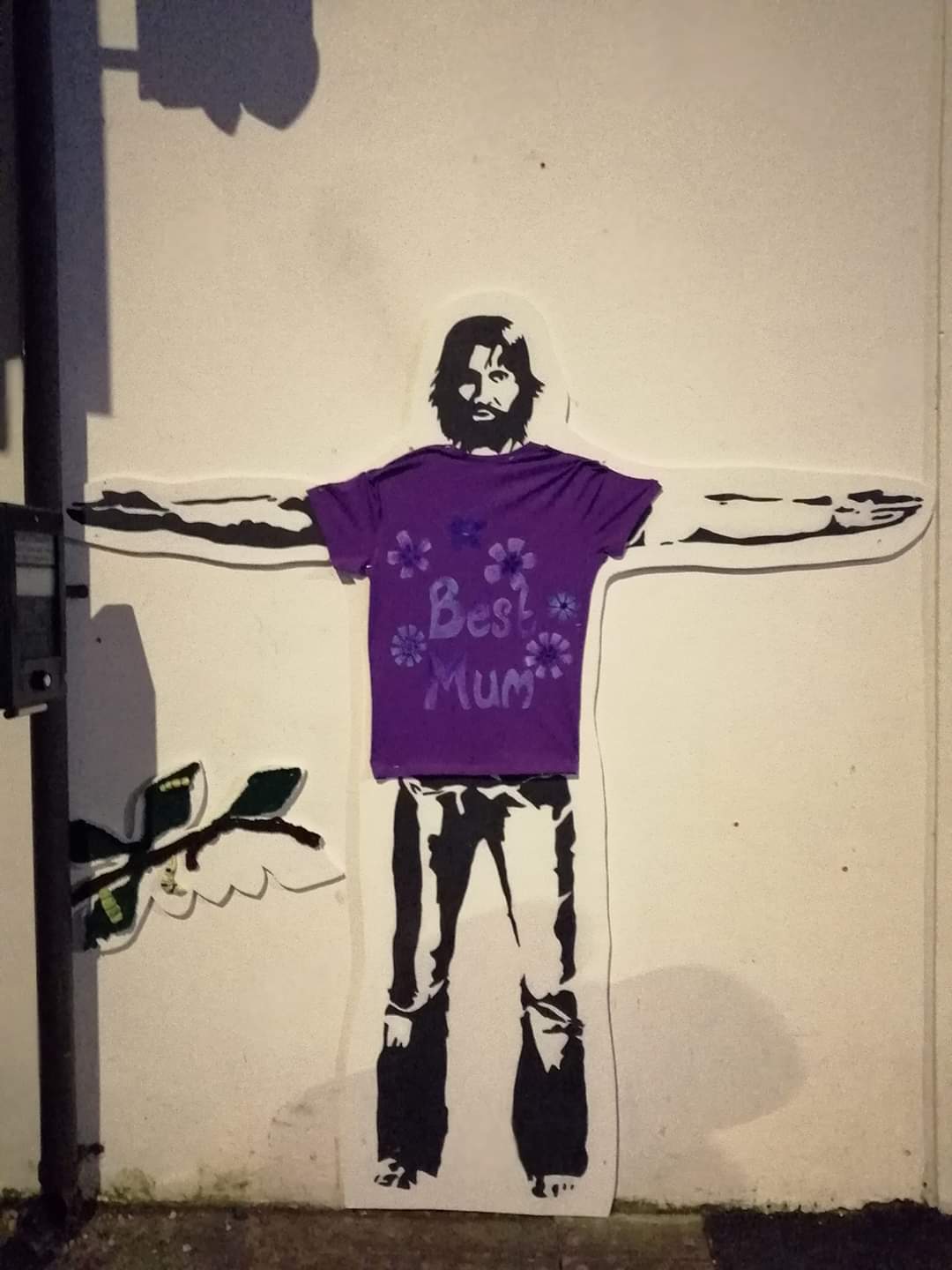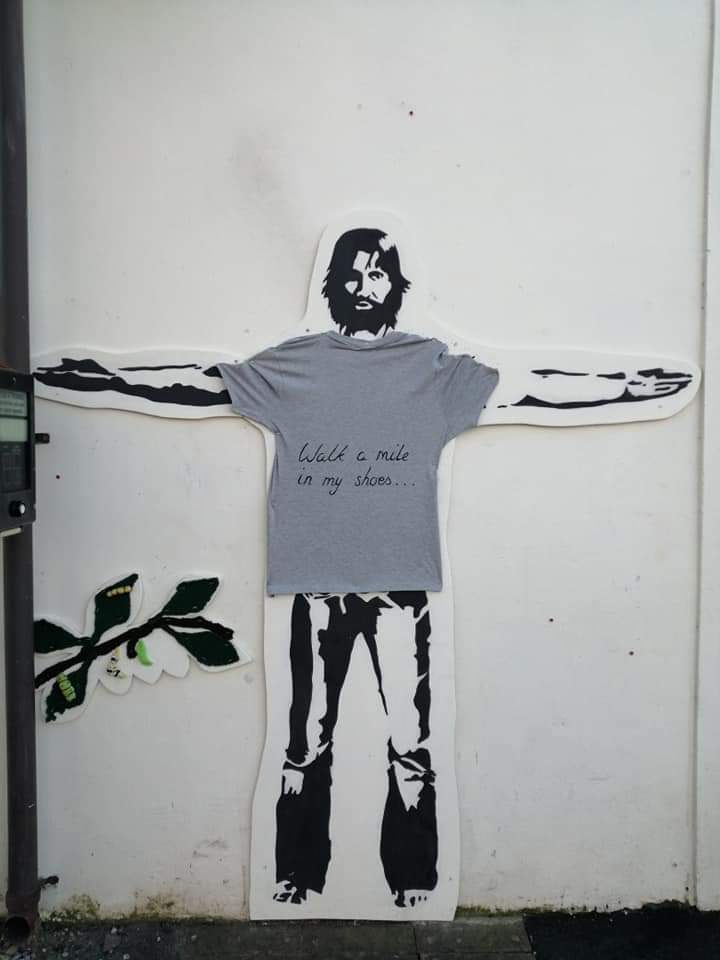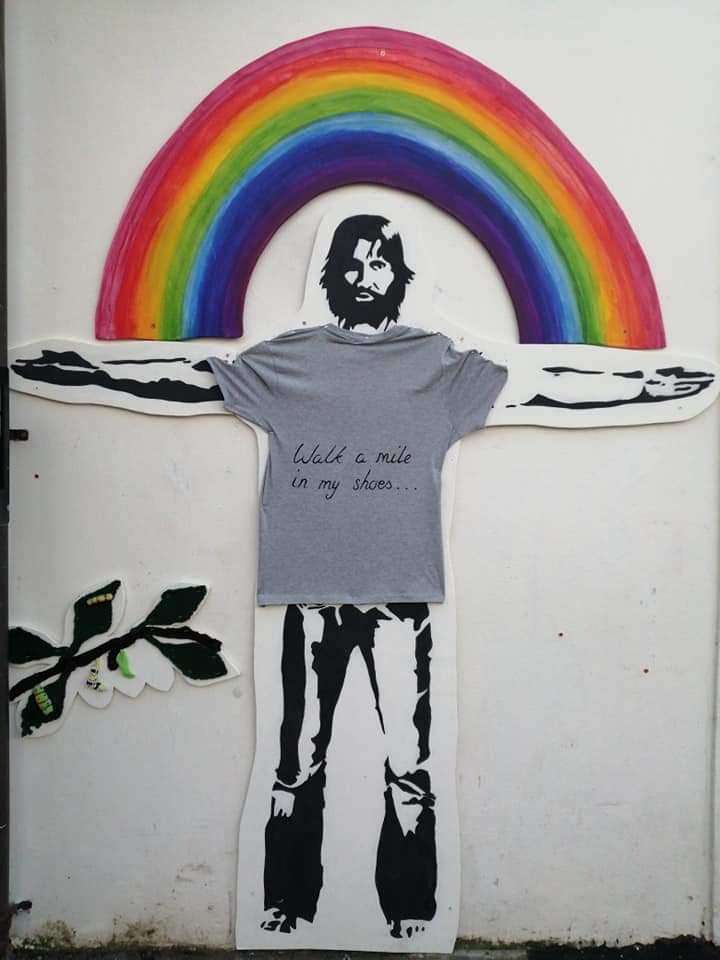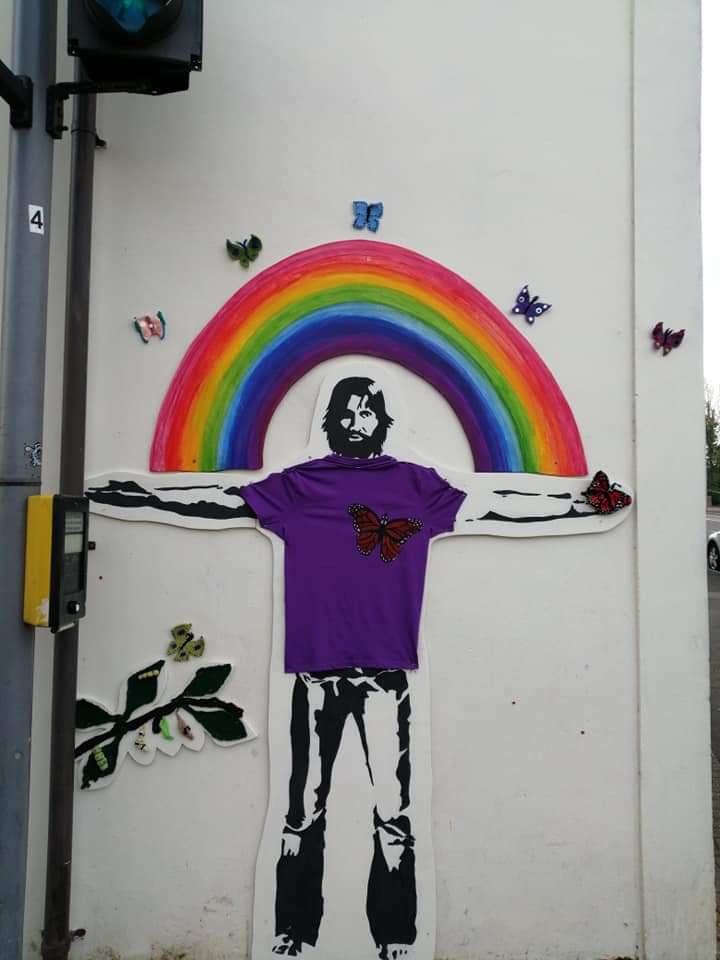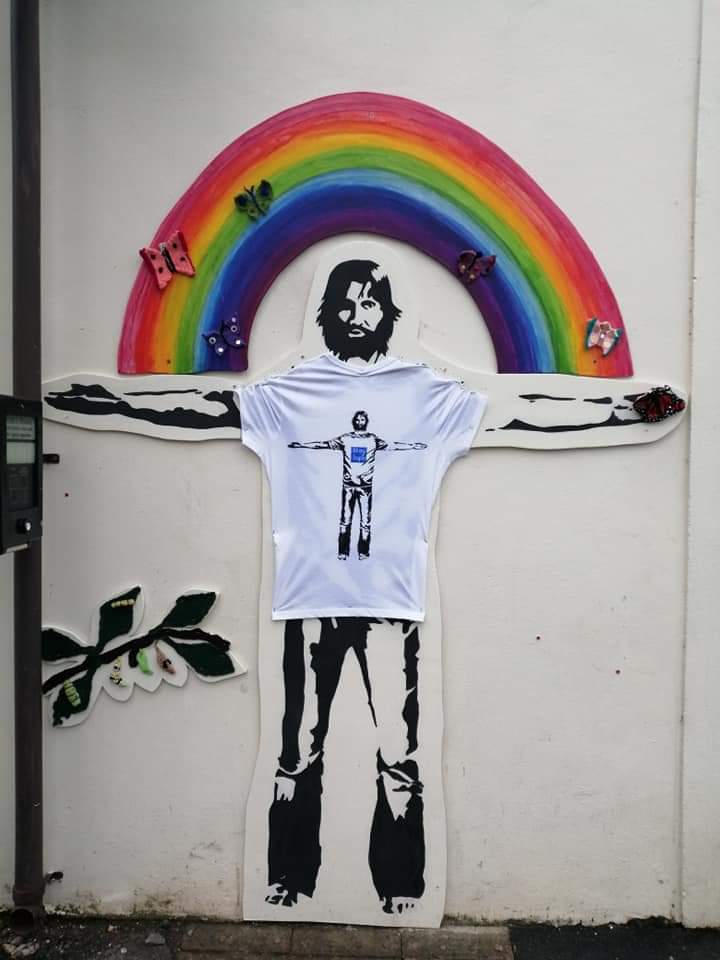 ---
March 2015
As a further part of Beulah's Out of the Frame Artist in Residency a number of graffiti images of Jesus appeared on the Canolfan building as Jesus breaks out of the frame of Church. All of them come from the Gospel traditions of Jesus' life.
Click on the images below to see larger size with descriptions.
(opens in new window)
---
Good Looking Graffiti Jesus

---
When Jesus came to Beulah Road
It took us by surprise
To see his scenes of human life
Unfold before our eyes.
Some passers-by resented him,
Some looked the other way,
While others smiled to find him there
And hoped he'd come to stay.

When Jesus came to Beulah Road
He stepped outside the frame,
His arms extended in embrace
To everyone who came.
He mingled with the party-goers
Played with a laughing child,
But stood against the powers-that-be,
Defiant and reviled.

When Jesus comes to Beulah Road
He offers with both hands
A simple meal for simple hearts
Who meet him where he stands.
We may not always hear his voice,
Often he stays unseen,
But if we dare to join him there,
The crossing light is green.

Tune:
Kingsfold
John Rhys
---
There is also a 30 minute podcast available of the interview that was given to the
BBC Radio Wales - All things considered?
Click on image below to download podcast
(12Mb file)