Meetings
January 2022
Due to the latest COVID-19 crisis, meetings postponed until further notice.
On Mondays some of the older ladies meet from 2pm—3pm in the Whittaker Lounge for tea and a lot of chat and laughter in Women's Fellowship.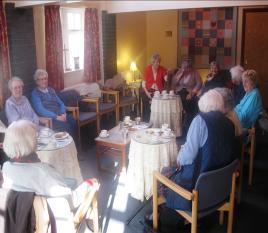 The Thursday social group organises occasional activities (not necessarily on a Thursday !) These are often for all family and include quizes, skittles, bar-b-ques, walks etc.